Exposed: The Secret of Gympie Real Estate
---
---
😲 Gympie, Gympie, Danger, Stay Away 😉
---
---
First, Here's a Quick Gympie Historical Fact
In 1868, after one year of the town of Nashville being established in 1967, it had been renamed to Gympie – after the Gimpi-Gimpi stinging plant, indigenious to the area and known to cause horrific, mind-melting pain at the slightest touch.
---
---
---
So the Gympie Property Related Question Would Be?
Considering the effort to change an established name of a town even these days – without email around in 1868, it had to have been an effort of epic proportions! So, how did they change all the maps and road signs so quickly and why were the new property owners in the area all ok with it?
---
---
---
Why DID They Change the Name From Nashville to Gympie?
---
There are a few theories as to why the name was changed, but the main ones are that it was named after a creek in the area making it easier to find despite roads being firmly under development for gold/some low-level clerk of a botanist re-labelled the town instead of a plant sample and everyone went with it/the name was too confusing due to there already being a Nashville in America and some even say it is to honour traditional land owners despite the tragic history happening across the country at the time.
Renaming the town so quickly from Nashville after the man who's discovery saved Qld from going bankrupt to Gympie, the name-sake of a stinging plant, (the Gimpi-Gimpi) whos sting is so severe that a glancing touch from can cause mind-melting pain – This was no mistake, decades advanced social consideration nor was it reigning in confusion (there's Tuchekoi, Cootharaba or Borumba).
---
---
We had a good run in keeping Gympie to ourselves…
---
You have to admit it though, it was a pretty crafty trick the original settlers of the region played when they changed the name from Nashville to Gympie after just one year to keep outsiders away from our slice of paradise.
Unfortunatly for us, the tradtional story of Gympie being, at best, a quaint town in Queensland and at worst, a living nightmare of danger, suffering and unrelenting misery that we had built up – better than walls around Gympie – isn't working anymore…
---
---
---
Strike, While There's Still GOLD in Gympie Real Estate!
---
More and more homebuyers are getting their finger on the real estate pulse and are now trying to beat the rush on Gympie's real estate market now that Artificial Intelligence and Machine Learning has gotten involved in discovering new, fertile real estate markets!
Digital investment researchers have taken human gullibilty out of the mix with modern technology are following the math and are seeing past the phrases, stories (like just going with calling the place "Helltown" based on skewered mathematics and personal experiences from a morally bankrupt abuser in an adult magazine), and boring advertising which has always kept them from looking too close at what we have here – a verdant land of plenty, close to it all!
A few more years where they all were being deftly around and skipping past Gympie, without looking even just a moment so close they noticed it would have been terrific but, to be fair, its getting hard to not notice these days. Gympie is a great place to buy your foot in the real estate door but affordability is quickly getting out of reach!
---
---
I guess it was only a matter of time until it eventually happened to Gympie Real Estate too…
…Click below & consider the future?
---
---
Without swift action, many will have missed the modern-era's last gold rush on Gympie's real estate market before they even noticed it was happening as the last hopefuls of buying any sort of actual land are rushing to get a real slice of paradise before they, and their future generations, end up getting priced out and
Despite best efforts, there's no point in trying to hide anymore – the Gympie lifestyle and it affordable real estate market was a good secret while it lasted…
If you're only finding out now, well, the cats out of the bag so let me fill you in about just SOME of the things about Gympie that we've kept hidden from the rest of you up until now, as the last of you hopefuls rush to land a slice of paradise before getting priced out of the market…
…All there's left to do is help you get in, while the getting is still good!
---
---
---
It's Boom Time Baby!
---
My task here is to inform you so that the crafty name change intended to scare away the neighbours, the intentially awful marketing of the town – designed to have you look past or the nicknames and stories that we had to "borrow" crimes from neighbouring regions to come up with keep the hoardes at bay don't make ylu miss your moment to make the right choice for your future!
The third and final gold rush has already begun, are you making the strategic play towards Gympie – The Northern Hinterland, Crown of the Sunshine Coast!
---
---
Location, Location, Location (& Location & Location)!
---
Gympie's albeit tactical location allows easy access to the coastal wonders of both the Sunshine Coast & the Fraser Coast as well as our Regional Hinterland areas, with their picturesque yet rugged terrain and high chances of yet another perfect day for living the outdoor lifestyle!
A short drive can take you from pristine beaches to misty mountains. Whether you seek the thrill of water sports, the tranquility of hiking trails, the joy of exploring charming towns and markets and may even have you being surprised again with a vibrant nightlife as the sun slips behind the horizon.
Buying into Gympie Real Estate offers a launching pad to a myriad of experiences, considering the proximity to so many world class attractions, destinations and playgrounds!
---
---
The fuse is lit and the Gympie Real Estate Market is explosive!
---
It doesn't matter if you're looking for a cozy cottage or a spacious family home, there's something for everyone in Gympie if theyre quick enough.
It's a doorway to adventure, the gateway between two world famous holiday destination coast lines, the arterial centerpiece between a myriad of spots admired and desired internationally, to see just once in a lifetime and is, realistically, the last bastion of affordability of it's kind!
(where else in the country can you day trip to 1 of the 7 wonders of the world?)
---
---
But what's so great about owning property in Gympie?
---
(Other than emboding the great outdoor lifestyle!)
From the tranquil Mary River that winds through the town to the surrounding countryside through rolling hills and meadow or verdant forest climbing sharp valley sides and coursing rivers with their tributaries weaving between the lot, Gympie offers a haven for nature enthusiasts.
The Sunshine Coast is renowned for its natural beauty, and Gympie benefits from this in location as the crown, at the head of the Sunshine Coast and remains the golden throne on which the Fraser Coast reclines.
---
---
Wanting to climb an icon or go mountaineering?
---
Within an hours drive, Rising majestically from the coastal plains, Mount Coolum is a geological marvel that commands attention.
This iconic volcanic dome, situated near Coolum Beach, stands as a sentinel overlooking the vast expanse of the ocean.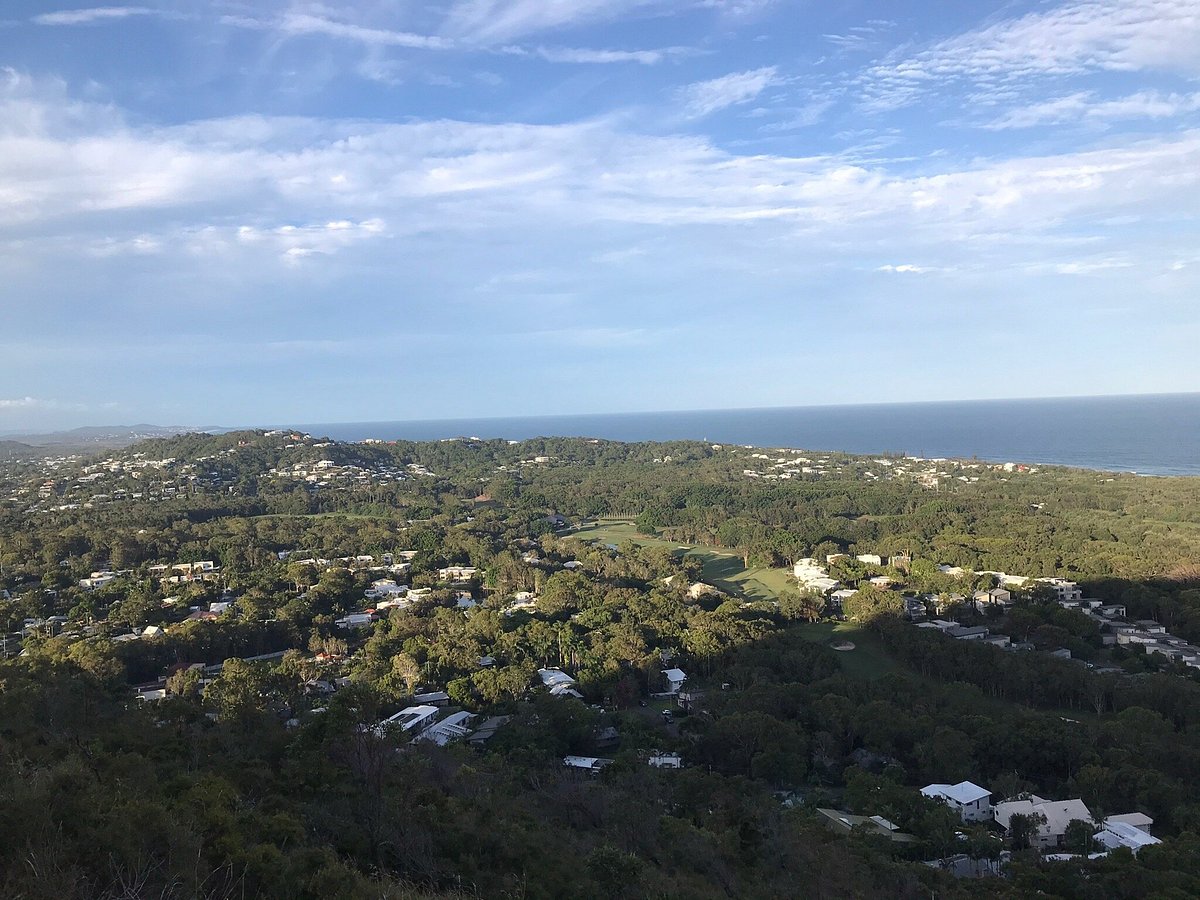 As you ascend its well-trodden trails, being the second largest rock in the world (the largest we can climb) the panoramic views gradually unfold, revealing the stunning coastline and the hinterland's lush embrace.
However, if you'd rather climb another one, there's another 14 mountainesque paths at various difficulties so you really can take your pick!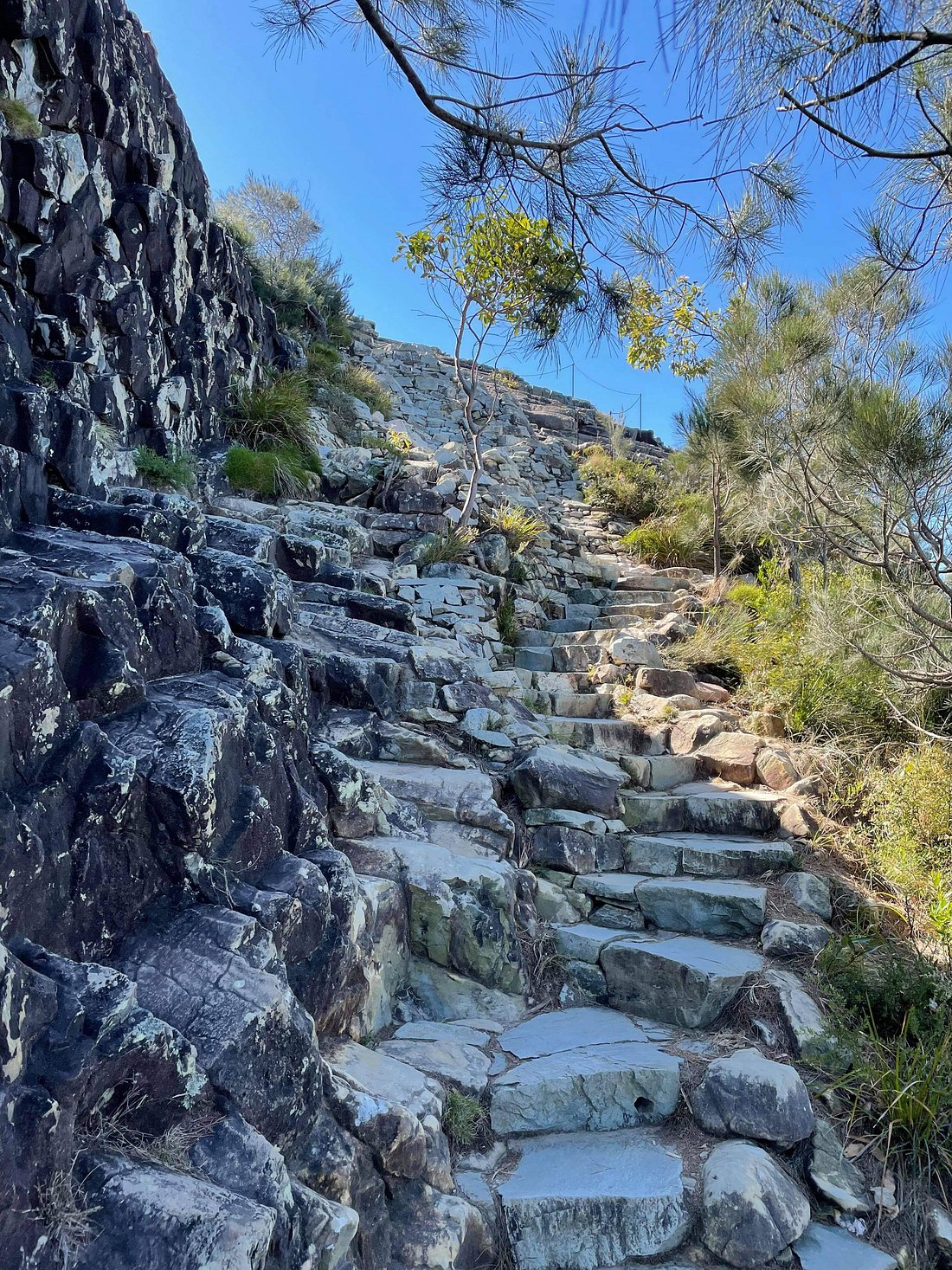 Mount Coolum encapsulates the essence of the Sunshine Coast's diverse landscape, inviting visitors to explore its trails and soak in its breathtaking vistas.
Be Ready2go because Agents2go Real Estate will show you the Way2go so you can forge a connection with nature that's as timeless as the mountain itself!
---
---
Is Horseback and Tradition Calling You?
(How About Living the Equestrain Lifestyle?)
---
Kilkivan ignites the spirit of adventure with its wild and wonderful equestrian wonders. This vibrant countryside town pulses with the heartbeat of horses, making it an equestrian mecca like no other.
Trails wind through rolling hills and scenic landscapes, inviting riders to explore this captivating terrain on horseback.
The town's enthusiasm for all things equine is palpable, from its welcoming locals to its bustling equestrian events.
The thrilling Kilkivan trails don't just offer a ride; they offer a journey into the heart of rugged beauty and merely the beginning of a life long bond forged over the rare opportunity of extended adventures the Gympie Region offers from Kilkivan, to Mothar Mountain, Goomboorian and even Sandy shores of glistening coast lines!
So saddle up and gallop into Kilkivan world of exhilaration and equestrian camaraderie – where hoofbeats echo with the joy of adventure and the spirit of the wild.
---
---
Impossible is on every doorstep Gympie has
---
(Literal World class attractions)
[people save for years to see our backyard]
---
Under an hour's drive is the "River of Mirrors", The Noosa Everglades, a part of the larger Cooloola National Park, which holds the distinction of being one of only two everglades systems on Earth.
These serene waterways wind through an enchanting landscape of paperbark and eucalyptus forests, creating an environment rich in biodiversity.
The "mirror-like" quality of the water surfaces reflects the lush greenery, creating an otherworldly, almost surreal experience.
---
Find yourself at K'Gari
---
Perhaps sun, sand and sea is more your pleasure, if so, and hour and a half drive is the largest sand island system in the world, Fraser Island and the Great Sandy Strait – together forming a captivating tapestry of nature's artistry on Australia's eastern coast.
Fraser Island, the largest sand island globally, weaves a tale of diverse ecosystems – from towering dunes to lush rainforests – creating a haven for adventure seekers and nature enthusiasts.
---
---
---
Meandre or March along your choice of Valley, Trail or Mountain
---
Amidst the scenic landscapes of the Sunshine Coast, the Amamoor State Forest emerges as a tranquil oasis for nature enthusiasts and adventurers alike.
This forested haven, just a stone's throw from Gympie, offers a retreat into the heart of Regional South-East Queensland's unique and rugged, yet pristine Hinterland.
Agents2go Real Estate Can thoroughly recommend the experience of taking a hiking day-trip at least once, or twice, or whenever you like. There are people waiting for their opportunity, get out there and enjoy the marvels of our home!
With its towering trees, meandering trails, and pristine natural surroundings, Amamoor State Forest beckons visitors to step away from the bustle of daily life and immerse themselves in the serenity of the wilderness.
Whether you're seeking a leisurely stroll, a challenging hike, or a chance to connect with nature, this forest stands ready to offer an experience that captures the essence of Queensland's natural wonder.
---
---
Why Not Go be King for the Year?
---
If you have a bit of a athletic nature combined with a healthy competitive edge, there is the annual Race held in nearby Pomona that casually has athlete's train year-round to compete for first place up the side of a mountain for the elusive title of that year's "King of the Mountain".
---
Sun, Sand & Surf
---
Adjacent to Fraser Island island, the Great Sandy Strait is a marine playground, where tranquil waters play host to a rich array of marine life, including dugongs and dolphins.
The two entities dance in harmony, offering a symphony of experiences – from four-wheel-drive explorations on Fraser's sandy highways to leisurely cruises on the azure waters of the strait.
The pairing of Fraser Island and the Great Sandy Strait is a testament to the wonders of nature, inviting travelers to immerse themselves in a story that spans from the island's pristine shores to the strait's gentle embrace.
Is sun and sand is your thing but you'd like it just a bit closer? Say less! Just look over to Rainbow Beach, our coastal jewel & regular celebrity playground!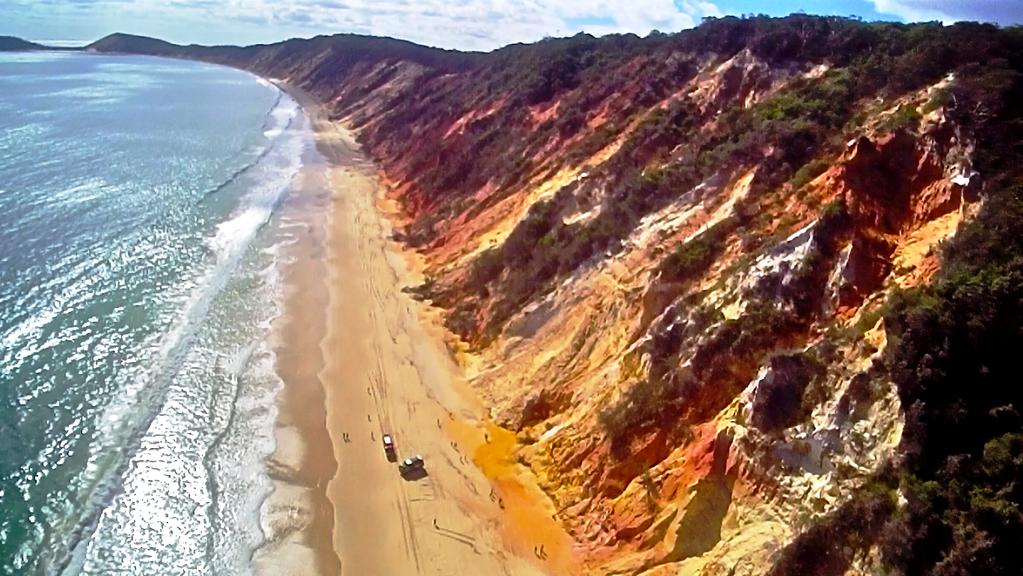 Its name reflects the vibrant hues that dance across its sands, creating a mesmerizing backdrop against the azure waters of the Pacific.
A stepping stone to the World Heritage-listed Fraser Island, Rainbow Beach entices visitors with its 4WD escapades, where sandy highways lead to hidden lakes, towering dunes, and dense rainforests.
With the iconic Carlo Sand Blow as its centerpiece, this beach town offers not just a visual spectacle, but a gateway to adventure.
Rainbow Beach is not just a destination; it's a canvas of natural wonders and human connection that leaves an indelible mark on all who tread its shores.
---
Gympie Real Estate – Buy where you kids can say there is nothing to do near international landmarks!
---
---
None of those makes buying into Gympie Real Estate as good of a call as being a part of our community!
---
What truly sets Gympie apart is its close-knit community and vibrant culture. The town exudes a warm and welcoming atmosphere, where new locals become fast friends.
With all things listed here just as a starting point, with far too much more to list it all, you cant really blame us for hiding that Gympie is the jeweled Crown of the Sunshine Coast.
After experiencing markets, festivals, and events, even visitors tend to sell up and move in becoming new locals themselves.
All are welcome to come join the celebrating of art, music, and local produce, creating a tapestry of culture that enriches the spirit and gives Agents2go Real Estate a great deal of pride to have originated right here, along with the many great talents our region consitently produces.
---
---
There are Plenty of Things Left for you to Discover in Gympie
(alot of thing actually but the Point is Made Clear Enough)
---
Its not just about its geographical location; its the whole vibe, the unique blend of history, nature, and community, including of hosting to the Country Music Muster (we are proud to acknowledge our Lead Primary Leading Agent, Mitch Allen for his part there) and the national/international recognition that brings to the Region, along with so much more for you to uncover – its just the whole package!
Gympie rightfully stands strong as a symbolic golden crown atop the Sunshine Coast, bejeweled with the the glimmering jewels of our property market, historical archetecture and thriving community!
---
Buying Real Estate in the Gympie Region or not is now your informed choice
Will you come live in paradise now or talk about what could have been then?
---
---
---
---
---
Lets Secure Some Gympie Real Estate For You!
---
With 86 unique suburbs in the Greater Gympie Region, working with a trusted real estate agency like Agents2go Real Estate is key to finding your dream home.
A real estate agent can offer valuable insights into the local market and help you navigate the sales process. Agents2go Real Estate will assist you with everything from setting a budget to negotiating the best price, and play guide with various mapping and information making the journey to Gympie home ownership smoother and as stress-free as possible.
With its currently affordable properties, charming atmosphere, and excellent location, Gympie is an impossibly great place to start your journey to homeownership.
If you're looking to buy your first home somewhere yet to truly boom, the real estate market in Gympie is a fantastic opportunity!
Go explore the beauty of Gympie today, while our real estate market is still within range!